The Boothbay Register is a weekly newspaper chronicling the events and happenings in the towns of Boothbay, Boothbay Harbor, Southport and Edgecomb. Our office is at 97 Townsend Ave., in Boothbay Harbor, Maine. Have a question? Call our office at 207-633-4620, or find the extension or email address of the person you're trying to reach below.
To subscribe to the printed newspaper, email subscriptions@boothbayregister.com. To send us calendar events, press releases, letter to the editor, obituaries, news or photos, email news@boothbayregister.com. The deadline for submissions is 3 p.m. Monday. To advertise, call a member of the advertising staff below.
Stop by our office Monday through Friday from 8 a.m. to 4:30 p.m. at 97 Townsend Ave. in Boothbay Harbor, ME 04538
Subscribe to our Morning Catch morning email by emailing news@boothbayregister.com. Put "Morning Catch" in your subject line.
We are published by Maine-OK Enterprises, Inc.
Everyone is free to write a letter to the editor. Your letter should reflect your opinion in a respectful manner and be 350 words or fewer. Include your full name, address and phone number in case the editor has a question about your letter. Letters including defamation of any kind will not be published. Submit all letters to news@boothbayregister.com. Letters regarding elections or candidates will not be published in the issue immediately preceding the election. We reserve the right to decide which letters to publish in the interest of presenting a cross section of opinion, therefore, we may or may not publish all letters submitted.
To learn more about the history of this newspaper, visit our History page.
Editorial desk
Editor Kevin Burnham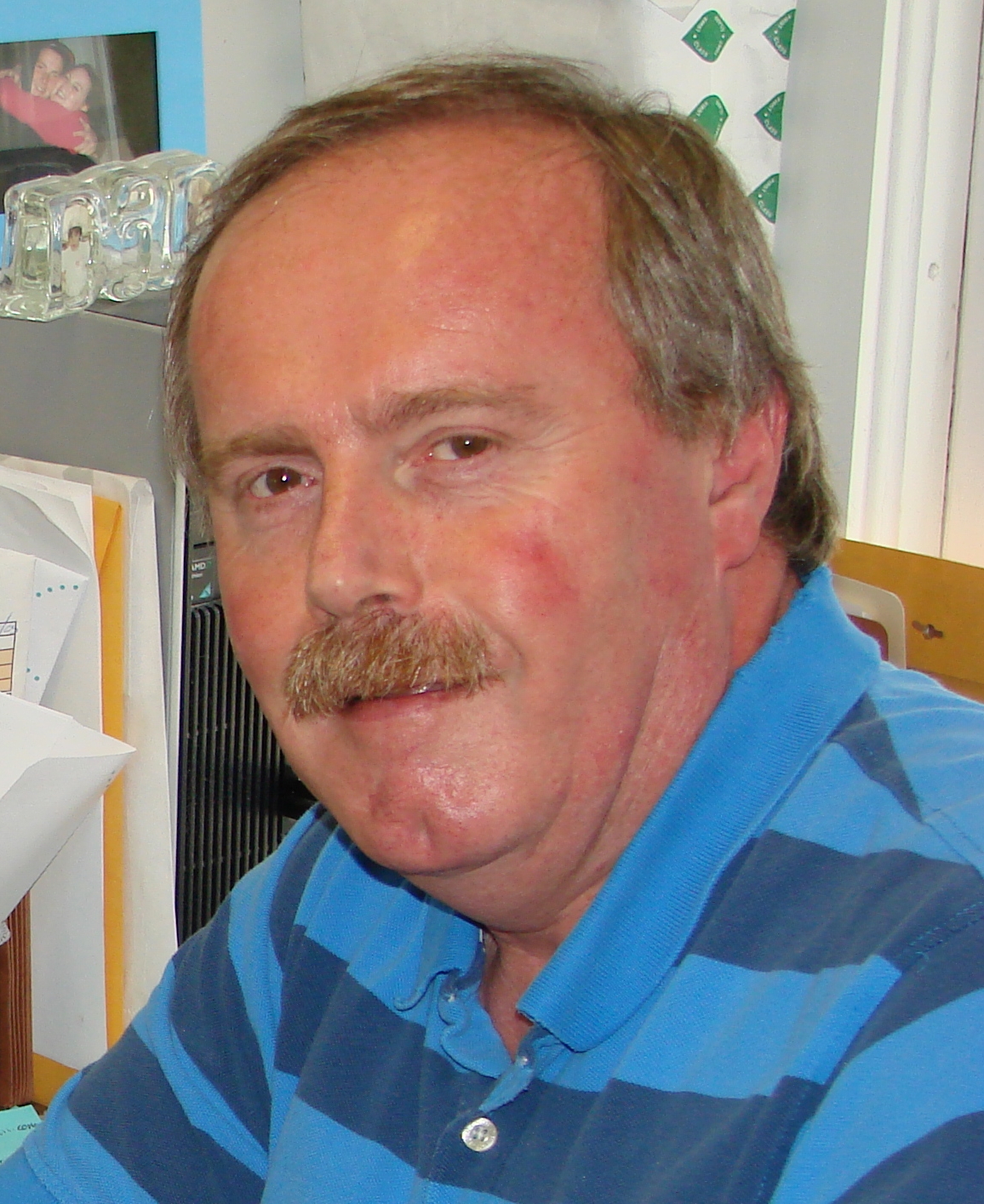 Kevin Burnham joined the Boothbay Register staff in June of 1987, became assistant editor in December 1987, then with title changes in the spring of 1988, became editor under the tutelage of managing editor Mary Brewer. Burnham has won many personal Maine Press Association and New England Press Association awards for writing, photography and design, and was part of a few general excellence staff awards. He is married to Melodee Burnham, and they have two grown children, Sara and Timothy, and two grandchildren, Ella and Kayla. He is an honorary Rotarian, has coached high school basketball (boys and girls) for a combined 18 years, and has been involved in youth sports off and on for over 30 years. He was born and raised in Boothbay Harbor, graduated from Boothbay Region High School in 1975, studied journalism at the University of Maine (1975-1980), and has four brothers and two sisters. He enjoys family, writing, reading and photography.
Office: 207-633-4620, ext. 112 • Cell: 207-844-4626
Arts & Entertainment Editor Lisa Kristoff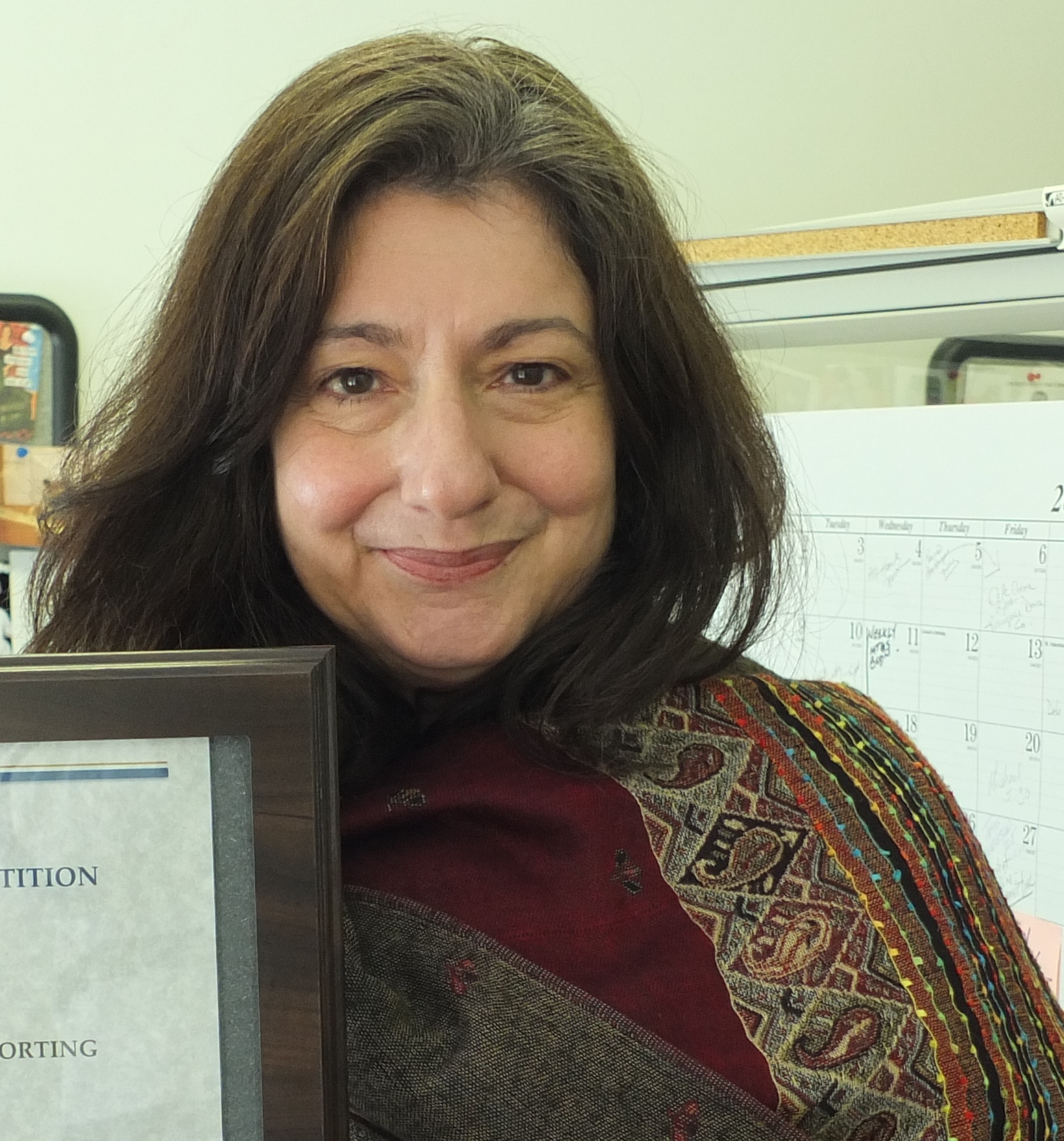 Lisa Kristoff began writing for the Boothbay Register part-time in 1999, while working full-time as the administrative assistant at the Boothbay Harbor Region Chamber of Commerce. In August 2006, Lisa was offered the position of assistant editor by editor Kevin Burnham and managing editor Mary Brewer. In July of 2013, Lisa was offered a newly created position, that of arts and entertainment editor. To say that she enjoys this position would be an understatement! Lisa, a writer since the age of 12, completed two years at a community college, 10 years after high school graduation in the early 1970s, earning a publications certificate, but not a degree. She has two grown daughters, Kassia and Melanie, and a granddaughter, Xaviera. Lisa lives with her "guy," a Shih tzu named Merlyn and two felines, Cleo(patra) and Pyewackett. Outside the office, Lisa writes short stories, has outlined a murder mystery novel and actually, finally, completed a children's book this summer. The book, when published, will be the first in a series. Fingers crossed! When she isn't writing or a fictional character, Lisa enjoys spending time with family and friends; reading, gardening, listening to classical, blues and pagan music, and sipping a glass (or two) of wine.
Office: 207-633-4620, ext. 106 • Cell: 207-380-1502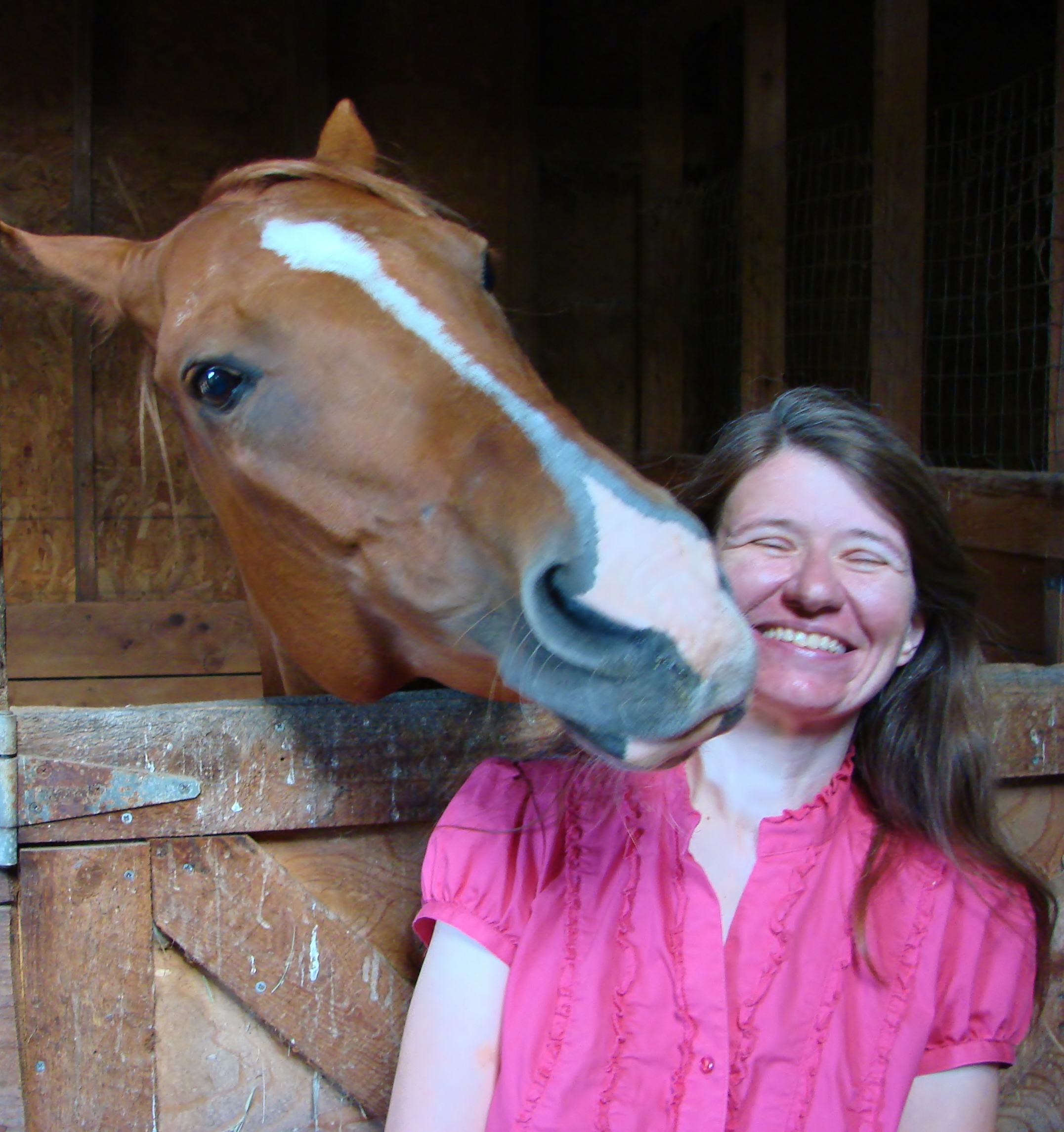 Susan Johns has covered a disturbing number of homicides, but these days she's happy interviewing someone who takes in a wayward ram, brings life back into a local landmark, or helps jail inmates find another path. Johns' news reporting has been recognized by Maine Media Women and Maine Press and New England Newspaper & Press associations. She started out in radio news while earning her bachelor's degree in communication from the University of Southern Maine. She came to prefer print work for the fuller story it can tell. When Johns isn't working, she's all about her family and her horses. Her future plans include starting a campaign against winter.
Office/Cell: 207-844-4633
News Staff

 

Gina Hamilton

Gina Hamilton covers police, the Sheriff's Office, courts and the jail, county government, Damariscotta and Newcastle government, and marine resources and environmental issues. Hamilton is a former news reporter, editorial editor, and arts editor at the Times Record in Brunswick. Prior to that, she was the editor of the Coastal Journal in Bath, and has also run the online-only New Maine Times. She has won several awards from the Maine Press Association for editorials and economic analysis. She has also written textbooks in math and science for the middle grades and high school, and has published three novels. One of these, "The Day of the Wave," a novel for children, was set in post-tsunami Indonesia, and received critical acclaim. She lives in Bath with her husband, adult son, foster son, two Springer spaniels, and other animals on a small urban organic farm. The family raises laying chickens and ducks, tomatoes, peppers, berries, and cucumbers, and has a small apple orchard.

Office/Cell: 207-844–0711

 

 
 

Bill Pearson

Bill Pearson began working at the Boothbay Register in June 2014. He previously worked at weekly newspapers in Ellsworth, Dover-Foxcroft, Newport and Calais. He has received several mentions in the Maine Press Association for his education, sports and feature writing. In 2012, he received first place for news feature photo. Pearson grew up in Corinna. He graduated from Nokomis Regional High School. He received a Bachelor of Arts degree in journalism from the University of Maine at Orono. He represented Corinna for one term on the SAD 48 board of directors. Pearson is an avid tennis player. Pearson has also attend the US Open in New York City. He's visited London. Pearson also had lunch with radio talk show host Howie Carr.

Office: 207-633-4620 • Cell: 207-844-4634

 

 

 
 

Joe Charpentier

Joe started working at the Boothbay Register in April 2017, inheriting the beat that is virtually everything Boothbay Harbor: local government, business, schools, community events and program coverage. He received his bachelor's degree in political science at the University of Maine at Farmington in 2012 and in 2015 received his master's degree in international journalism at Swansea University in Wales. Joe and his wife, Haley, lived in Swansea for a year and then London for two months before coming back to the U.S. Now raising two children in Bath, Joe and Haley hope to publish works of both fiction and nonfiction during the elusive downtime of parenting. Joe's influences include Jon Ronson, Hunter S. Thompson, and Robert S. Boynton among many.

Office: 207-633-4620 ext. 120; Cell: 207-844-4359

 

 

 

 

 

 

Correspondents & Columnists

Comments or questions for columnists or other freelance or news contributors can be sent to news@boothbayregister.com.

Advertising Sales, Production & Front Office Staff

 

Office: 207-633-4620, ext. 107 • Cell: 207-844-4631

 

 
 

Office: 207-633-4620, ext. 117

 

 
 
 

Office: 207-633-4620, ext. 104

 
 
 
 Robin Ford
 
 

 

 
 
 
 
 
 
 
 
Let's be Friends